WORKSHOP 1/1, 13:30-16:00
New year's rest with Sankalpa
Veronica "Vera" Holm
DATE: Saturday 1/1 at 13:30-16:00
PRICE: 450 kr
Welcome the new year with rest and intention!
An extra long and wonderful Restorative class where we end by landing in the intention for the new year, your Sankalpa. San means connection with your highest truth, kalpa means promise. Through pranayama, restorative positions and meditation, we give ourselves the conditions to land in what your true intention, desire is. Bring a notebook and pen!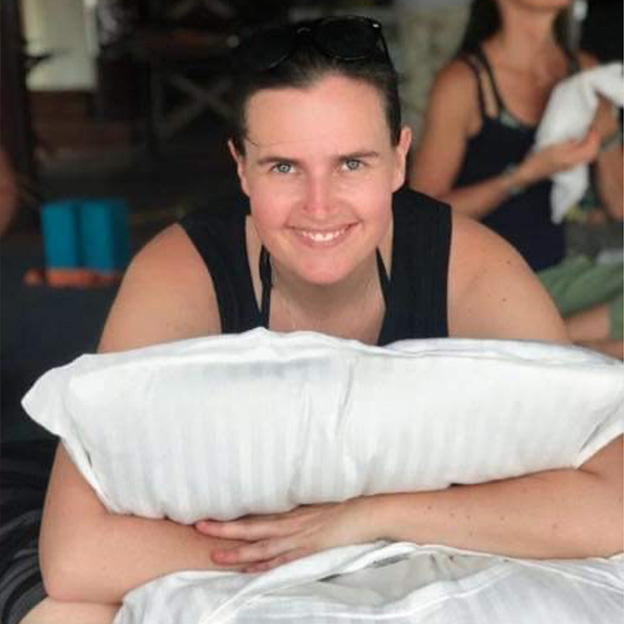 VERA HOLM
Yoga teacher with many hours of training behind her where Restorative and other calm forms of yoga & meditation are close to her heart.
In Restorative yoga, which is a restorative form and suits everyone, we rest for a long time in the positions with support of pillows etc. to relieve the body to the maximum to give the body time for rest and thus healing.