Malou Lejon
ALSO PERSONAL TRAINER
"Yoga is so amazing because it trains both body and
There is so much to discover and learn! I see yoga as a tool to get through life in the best way. A training and a reminder of how we want to be towards ourselves and our surroundings in everyday life.
Malou is a behavioral scientist and coach and started yoga in 2002. She attended her first yoga teacher training in 2005, since 2007 she has been active as a yoga teacher. There have been many more educations and specializations since then. Breathing is important as well as meditation. The wish is that the class should be an opportunity to practice turning focus and attention inward.
Malou is responsible for the yoga teacher training at the studio, holds personal sessions for those who need help with stress management and breathing. She gives Reiki treatments and holds yin and hatha / meditation classes.
RYT more than 500 hours. Hatha yoga, yin yoga, therapeutic yoga, chakra yoga, yoga for children and teenagers, pregnancy yoga, senior yoga, mother and baby.
Veronica Näslund KwaNsa
"On the mat, you meet yourself as you are"
I have a background as a dancer and discovered yoga after an injury. Not only did I get physically healthy but I also had to face challenges mentally / mentally. I got my yoga certificate in New York in 2004 and since then I have practiced and further trained in both mysofascial yin yoga, yoga for children, ayurveda, sivananda, ashtanga and kundalini yoga.
On the mat you meet yourself as you are, your prestige, your joy, your resistance and everything in between. Yoga and meditation are my anchor, my mirror, my shadow and also my spiritual development and challenge. Yoga carries me when everything else seems to fall and holds me in its arms when I face life's challenges. On the mat, I'm true.
You will meet Veronica as one of the head teachers in Hatha Vinyasa Yoga Teacher Training 200 hours and in her classes Hatha Vinyasa.
Reiki-Master and trained in Hatha Vinyasa Yoga, Barnyoga, Yinyoga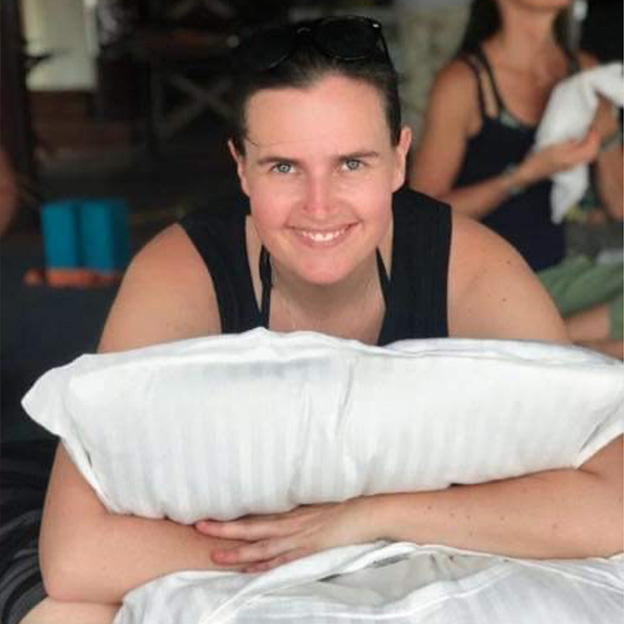 Veronica "Vera" Holm
ALSO PERSONAL TRAINER
"I am passionate about helath and wellbeing"
Yoga is more than "just" physical exercise. The mental part, the philosophical part attracts me.
Yoga for me is a lifestyle and a tool for constantly coming home, home to myself, my true self and what is right now. My classes can range from more sweaty physical to calm and quiet. I love to mix different styles depending on the need of the room.
I am passionate about health and wellbeing through exercise, diet, ayurveda and yoga. Since I myself have an exhaustion in my luggage, my heart beats a little extra for tools that can help us land in peace and recover and rebuild ourselves again
E-RYT 500. Trained in Hatha Vinyasa, Yinyoga, Restorative Yoga, Yoga Nidra, Senior yoga, ISHTA-Yoga, Embodied Flow.
Lic. Personal trainer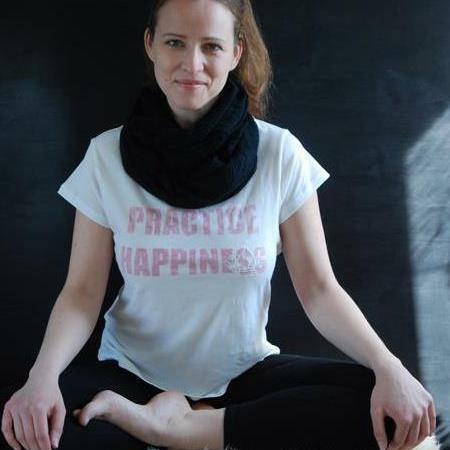 Helena E Källgren
"I want to inspire you to let go of the pressure to performance and find your own path in life."
I am a Hatha yoga teacher and Ayurvedic lifestyle coach who has studied in both India and Sweden.
I see yoga as a method of finding my way back to myself no matter what is happening in the world around me. My yoga practice is my way of finding the power, softness and love I need to deal with life and its challenges off the yoga mat. Although yoga seems to be primarily physical, it is also a mental and spiritual exercise. On the yoga mat I practice life.
I believe that the key to a regular yoga practice is to find what suits you best. Different individuals need different things, that approach is absolutely central in Ayurveda and yoga is a good method to listen to their body's signals in an honest way.
Helena is in the Ayurveda part of our educations.
Lisa Sjödin
ALSO PERSONAL TRAINER
"Yoga is my anchor in life"
With yoga, we create space in the body to land in what is. We give ourselves the opportunity for self-reflection. Who am I, deep down? Am I my thoughts and feelings, am I my body? Or is there something deeper, beyond all experiences? Yoga has been with me since 2001, and my anchor through life along with the silent meditation.
I started teaching yoga in 2014, after attending my official Teacher Training, RYT 200, at Axelsons. My classes range from calm meditative to sweaty playful. I like to throw in a surprise asana in the middle of everything. But always with an inward focus, in what is happening right now, and what is happening in the space, between breaths, between asanas.
I am also a trained yoga masseur, acupuncturist (tcm) and Qigong instructor (Biyun).
Jenny Ström
ALSO PERSONAL TRAINER
"I want to help you trust that you can make a change, inside out."
Health and exercise have been an obvious part of my life and a lifestyle since childhood.
When I went from super strong and fast to weak and weak in 2012, I needed to find a sustainable change. It took a long time and many setbacks before I could accept, understand and find my way back to a life where I felt like myself again.
I have run my own in training and health since 2007. With a twinkle in my eye and a positive leadership, I want to inspire my customers to lifestyle changes and a belief in themselves that they can change from the inside out.
I am a personal trainer, coach, Hatha & Ashtanga yoga teacher, arrange my own training trips and love to walk, run and cycle – preferably in the woods.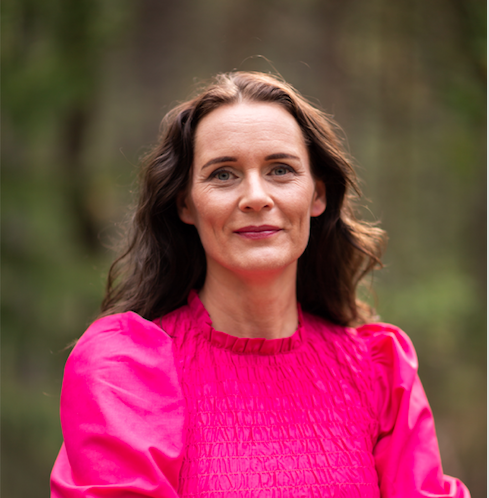 Lotta Lagerqvist
ALSO PERSONAL TRAINER
"I want to convey the yoga tradition with a lot of warmth and compassion"
I am an economist who retrained as a functional medicine health coach to help people strengthen their health. I also run the podcast Hälsosnack med Lotta & Victoria, where we inspire a healthy lifestyle.
I came in contact with yoga in the early 2000s and fell head over heels. The flow and repetitive patterns of the Ashtanga sequence made my mind finally calm down.
I think it's amazing how Ashtanga yoga can be adapted to the students' conditions. As a yoga teacher, I try to convey the yoga tradition with a lot of warmth and compassion. To be a guide for good technology and at the same time give students space for their own experience.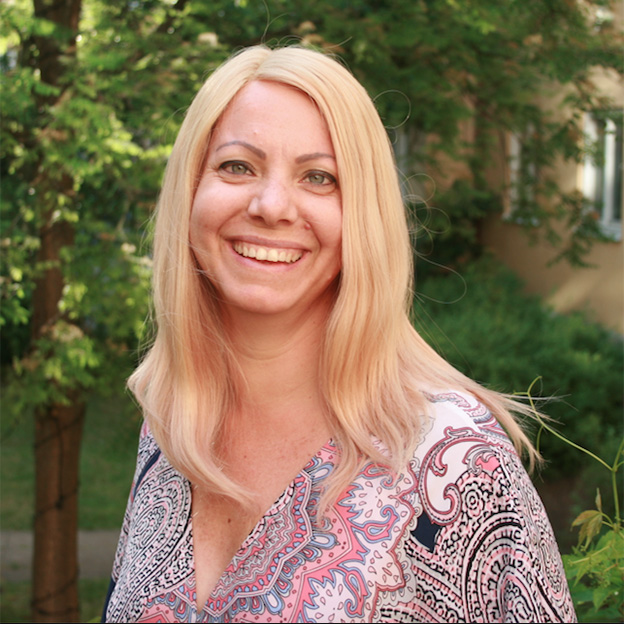 Anna Axelsson
"The yoga room is open to everyone and yoga is always practiced based on your conditions and needs"
My yoga journey began sometime in the early 2000s and has had its ups and downs. Although the first meeting was not a resounding success, I returned to yoga again and again.
After being diagnosed with rheumatism, without slowing down and making the necessary lifestyle changes to feel good in life, finally came a turning point where a change became inevitable. In connection with that, I picked up yoga again and pretty soon I also started the journey towards becoming a teacher myself.
For me, yoga helps me to peel off everything that is not important to get in and get in touch with what is actually true, both my foundation and my wings. On the yoga mat, I learn not to give up but also to allow myself to back off and rest when I need to.
In my teaching, I want to convey that the yoga room is open to everyone and yoga is practiced based on your conditions and needs. There is room for both seriousness and laughter and it is you who shapes your yoga. I want to guide you so that you feel safe, both to dare to explore new things, but also to choose to give up and rest in what is.
Joanne Post Youssef
ALSO PERSONAL TRAINER
"Through the heart ♡ I find my way home."
To Feel. Breath. Sense. Explore. Move. Create. Flow. To find meaning. Yoga is the container that holds me and allows me to find my way in life.
My experience as a yoga teacher and therapist has shown me how crucial it is to have an environment that fosters trust, compassion, openness and respect for personal boundaries. I love creating space for deeper connections that encourages freedom of expression and invites individuals to come home to the heart. My classes are an opportunity to explore the inner landscape of the body through embodied and explorative yoga, somatic movement, and finding ones authentic flow. I love to incorporate; dynamic and mindful sequencing, pranayama, visualisation, meditation, self inquiry, touch, tantric philosophy, inspiring soundscape and elemental work to keep my classes fruitful.
I am a Qualified Transpersonal Art Therapist, Holistic Counseller, Yoga Teacher and Reiki Practitioner. I have completed 200 hrs in Authentic Flow Yoga, 100 hrs Dynamic Spiral Myofascial Yin Yoga and currently training in Trauma Informed Yoga.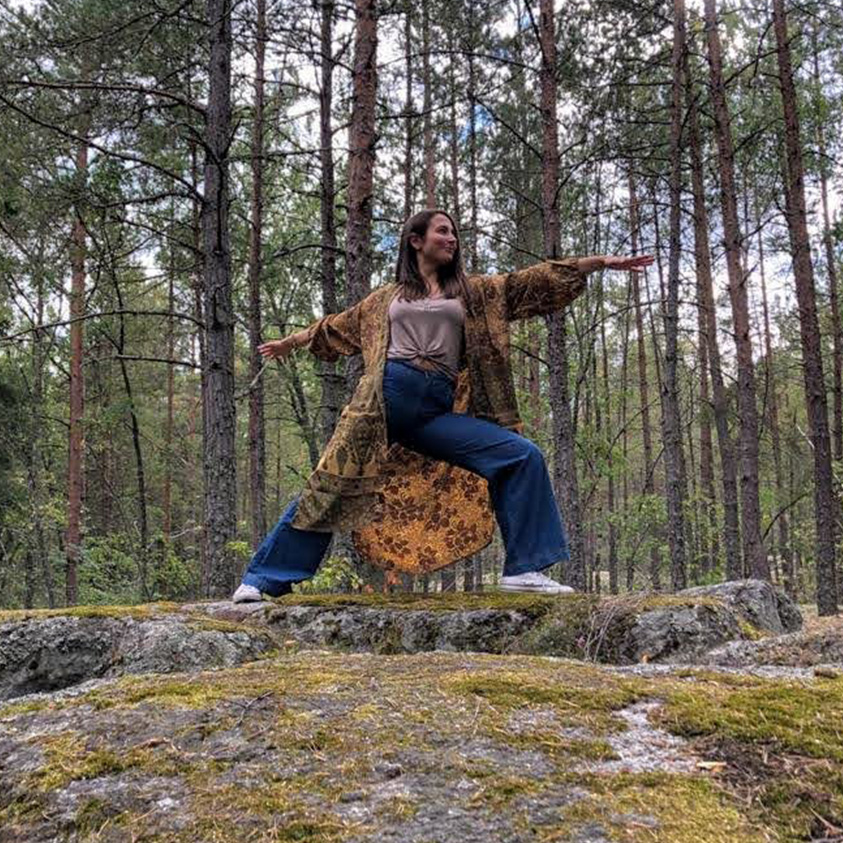 Lejla Salcic
"Everyone can do yoga!"
I love and am passionate about yoga and therefore I want to share it with others. I want to make yoga accessible to everyone because everyone can do yoga! Yoga is so much more than its physical positions. It balances our senses and calms the brain. My interest in yoga was really aroused in 2017 when I needed an anchor during a period when a lot changed in my life. In the beginning of 2020, I went to Goa in India to train at Ashiyana's Yoga Teacher Training in Hatha yoga (200 hr). I have also been a mindfulness instructor since December 2019.
For me, yoga has been a lot about expanding beyond the mental limitations that we humans place on ourselves as well as broadening my views and my mind.
For me, the purpose is to invite to a permissive space where you can be just like you are in the class. It's your moment. We are all here to learn about ourselves and our inner self and yoga is a great tool in that journey.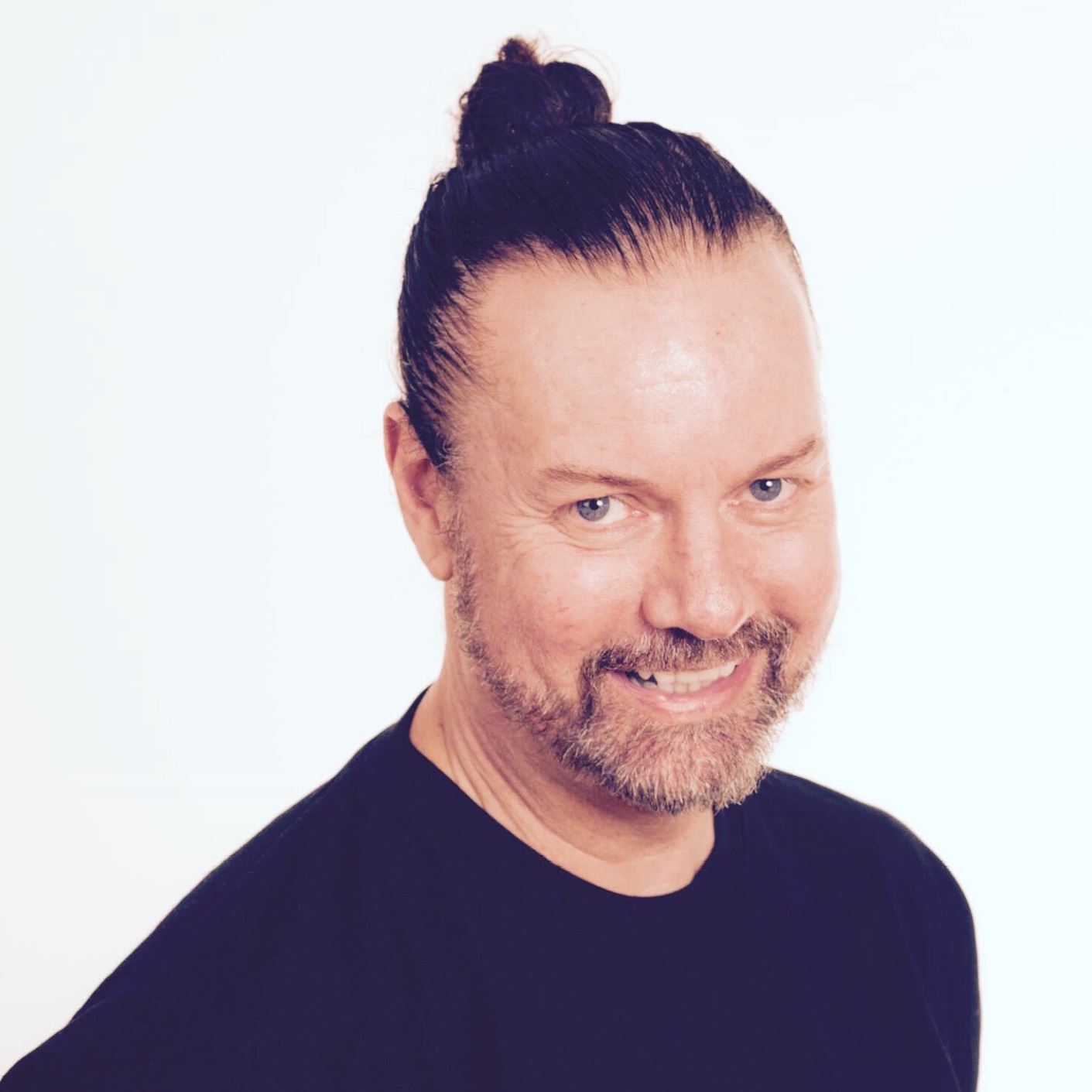 Bengt Johansson
ALSO PERSONAL TRAINER
"Yoga to me is a lifestyle, a way of finding harmony and balance."
My knowledge in Yoga / Ayurveda has given me the opportunity to combine Eastern and Western philosophy. Inspiring yoga teachers that I have practiced with are Craig Procter, Richard Freeman, Paul Dallaghan, Neil Barker, Petri Räisänen, and others.
I have been working as a yoga teacher since 2004 and have training of over 1500 hours, certified by the Yoga Alliance. I have a background in martial arts, train personal trainers and also practice Acroyoga.
Selection of other educations:
Personal trainer step I, step II, step III (PT-School, where I also work)
Ayurveda (Jessica Blanchard)
Pranayama (Shri OP Tiwari)
Ebba Heselius
"With my yoga, I want to bring the participants into their own loving core"
I am a certified 250h yoga teacher in Hathayoga from Atmayjoti yoga studio.
For the past 10 years I have had a passion for yoga and yoga philosophy and in 2020 I trained as a yoga teacher. In everyday life, I am a doctoral student in leadership and a trained conversation coach, so I am curious about self-leadership, where yoga is a fantastic tool for getting to know yourself!
Yoga has been my safe haven, an inner place where I can always return to fetch my inner love and peace. With my yoga I want to spread this and bring the participants into their own loving core. I like gratitude, love and trust meditation a lot and come to have different such themes on my workouts, where I like to read thought-provoking words that will convey a wonderful feeling for the rest of the day. My yoga teaching is about conveying a feeling that comes from the heart.