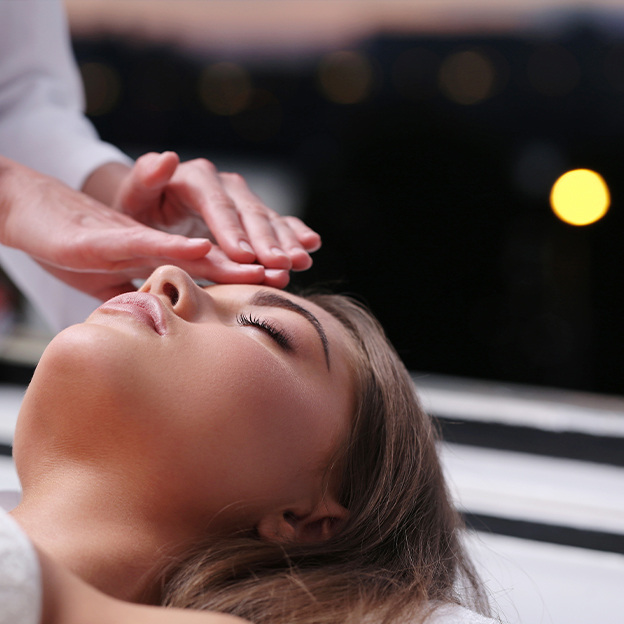 Reiki – an effective treatment method with Japanese roots
Reiki is a thousand year old healing method that originated in Japan. Reiki means universal life force. A Reiki treatment activates your energy level both physically, emotionally and mentally. It is a method with many benefits, including giving a deep recovery and reducing stress and anxiety. Reiki strengthens and activates the body's natural ability to heal and find balance. The method is soft and gentle, you keep clothes on and get a blanket over you, the person receiving can completely relax. A treatment often gives a feeling of being both relaxed and filled with energy. Reiki is eligible as wellness and in the United States and many European countries, Reiki is given in regular hospitals.
MALOU LEJON
Certified Reiki Master
Malou has always been interested in people's unique ability to heal and find their true selves. She is a behavioral scientist, yoga teacher and coach.
Reiki training for Michelle Baker and Julia Wolf. Therapeutic yoga classes for, among others: Anodea Judith, Bonnie Bainbridge Cohen, Timothy McCall.
Do you want another time? Send a request to info@holistichouse.se